Thompsons Lighting & Interiors have a friendly and experienced team.
THOMPSONS LIGHTING & HOME INTERIORS IS OWNED BY HUSBAND AND WIFE TEAM DEREK & IRENE MCGOOKIN, WHO PURCHASED THE BUSINESS IN 2012.
Both are originally from Larne and resigned from local jobs to follow their dream to create a signature store in the town in which they live.
Derek is the Electrical Hardware, LED and Bulb specialist within the store. He also sources all the Outdoor Lighting, retailing mainly polycarbonate products which are more durable in a coastal and rural location.
Derek also advises on energy saving LED usage to our local traders and business owners.
Irene is the main buyer for most of the Light fixtures and Decorative pieces including the Clocks, Mirrors and Home Accessories.
Irene is also the main merchandiser within the shop and loves to entice people in with her timely window displays. Irene also looks after all social media for Thompsons, especially Facebook which enjoys very good interaction with its customers.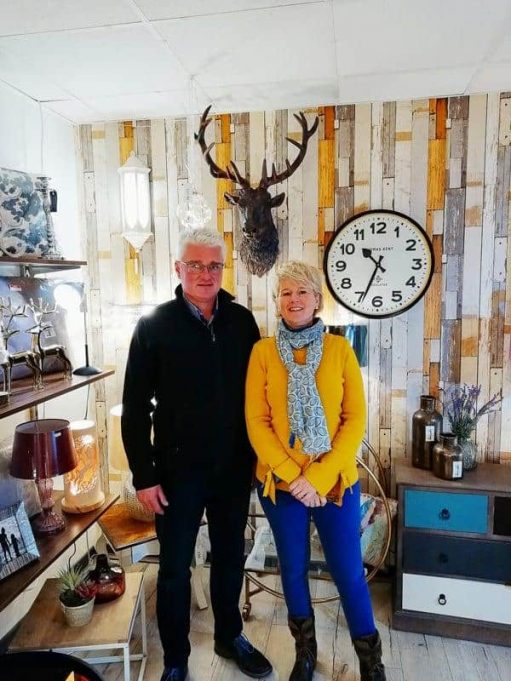 Beryl has worked for Thompsons for over 20 years, providing our customers with expertise in our Electrical Switchgear and associated hardware.
Beryl loves to see the changes the store makes as it needs to reflect customers changing needs and expectations.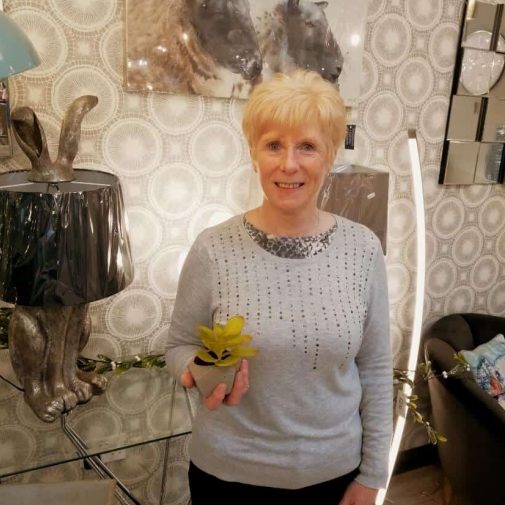 Toni is our main salesperson and she can find you lighting or home decor products to match your existing style and budget.
Equally if you are starting from scratch Toni can give you some inspiration providing you with dimensions and light output information to meet your requirements.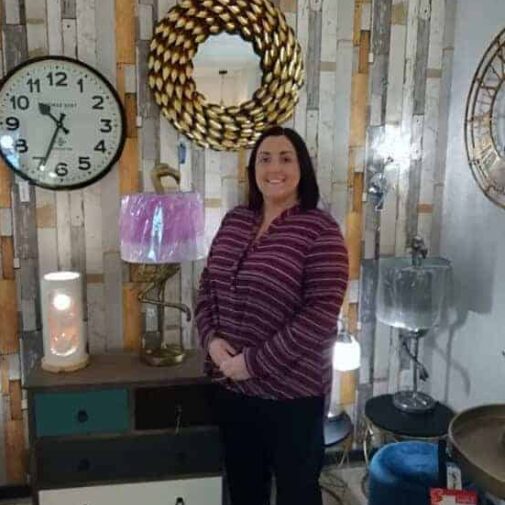 Tom McGookin is our Saturday man, starting at the tender age of 12. Derek & Irene's Nephew, Tom helps to build some of our small furniture pieces, and he also assembles some of our lighting products including our Floor and Table Lamps.
Tom helps Derek with our in store lighting displays and is developing very good business and interpersonal skills.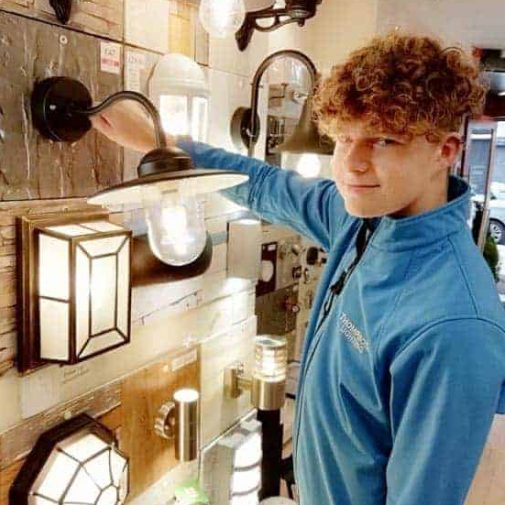 Rio is the shop mascot and our most popular member of staff! Rio was introduced into the shop when Irene decided she needed a dog to fill her empty nest syndrome.
A Kelpie/Collie mix, Rio is named after the Olympics venue. Rio quickly adapted to shop life as a young pup, and he is extremely friendly and amuses many customers with his counter skills.